Indoor & Outdoor Fireplace Products, & Outdoor Living Rooms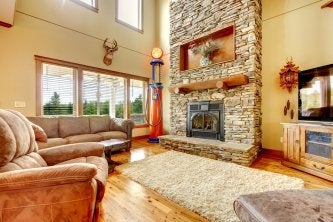 Fireplaces and Outdoor Rooms Build and Design Services in Northern Virginia
If you live in a cold area such as Northern Virginia, you may be lucky enough to have a fireplace. The great thing about fireplaces is that they provide warmth and are often much more affordable than running your heater all winter long. At Home Living Fireplaces, we are known for our expert advice and advanced installation of fireplaces. Because we know that everyone's tastes vary, we also have a large showroom that offers a wide range of traditional and contemporary units.
Our products offered include:
Why use our products?
With 45 years of combined experience, the professional staff at HomeLiving Fireplaces are trained and able to provide you with all available options from the most cost effective to the most expensive and will work directly with you to find the perfect product that suits your needs and budget.
If we don't have something in our stock of gas burning fireplaces that fits what you are looking for, we have the ability to procure the fireplace of your choice from any major manufacturer. Our experienced staff knows exactly what it takes to deliver a complete and on time installation and will do what it takes to do so. We hope that your expectations will be exceeded by our dedication to customer service.
Receive Year-Round Service
In addition to our installation service, we offer year-round service to Northern Virginia and DC Metro Area residents for all of your fireplace needs. We hope to earn your trust as a customer oriented company, by showing you that we have your satisfaction as our highest priority. You deserve the highest-quality hearth products available, and our goal is to provide you with them. Give us a call today at 571-357-3473 to discuss what you're looking for!