Choose the perfect Pergola that fits your style, and visit our Chantilly VA showroom to see our many outdoor living displays
Let Us Help You Choose The Perfect Pergola That Fits Your Style And Enhances Your Outdoor Living Space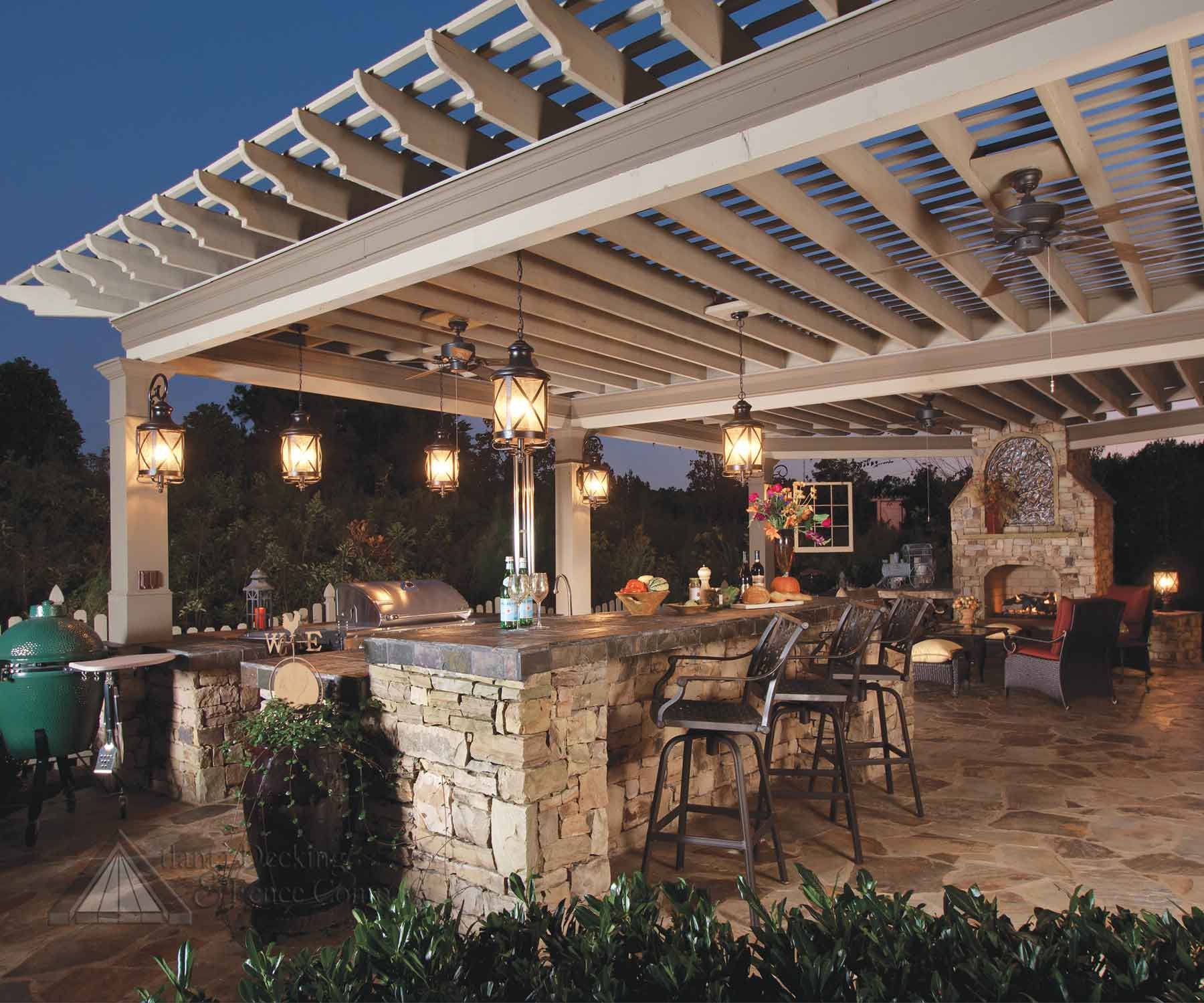 Each of our patio covers is custom designed to fit your exact needs and desires and hand-crafted with a unique jointing system that provides beauty and durability for years to come. Patio shade structures are a great way to showcase an outdoor kitchen, a relaxing patio, or even a quiet oasis built for a private escape.
Investing in an outdoor living space is a great way to improve your home's value and can be a great entertainment area. It's important to hire a professional landscape contractor for your outdoor living space. Home Living Outdoors located in Chantilly VA and Serving All of the DC, Northern Virginia and Maryland areas can create incredible backyard landscape design projects especially with you in mind.
The main purpose of a Pergola is to expand your outdoor living area, creating a comfortable and inviting space that you can decorate and furnish. All pergolas are designed for a certain amount of shade protection from the sun, allowing you to enjoy to the outdoors and entertain in your backyard. Come Visit Our Showroom In Chantilly VA, or call for more information at 571-357-3473
With the absence of walls and a roof, a pergola defines an outdoor space without constraining it. It's a unique architectural blend that places you both inside and out at the same time. A pergola is just the thing to bring backyard landscaping to life.
Pergolas were common features of Italian Renaissance gardens, often covering walkways or serving as grape arbors. Today, the same design can be used to define a passageway or frame a focal point in your yard. Freestanding pergolas, those not attached to a home or other structure, provide a sitting area that allows for breeze and light sun, but offers protection from the harsh glare of direct sunlight.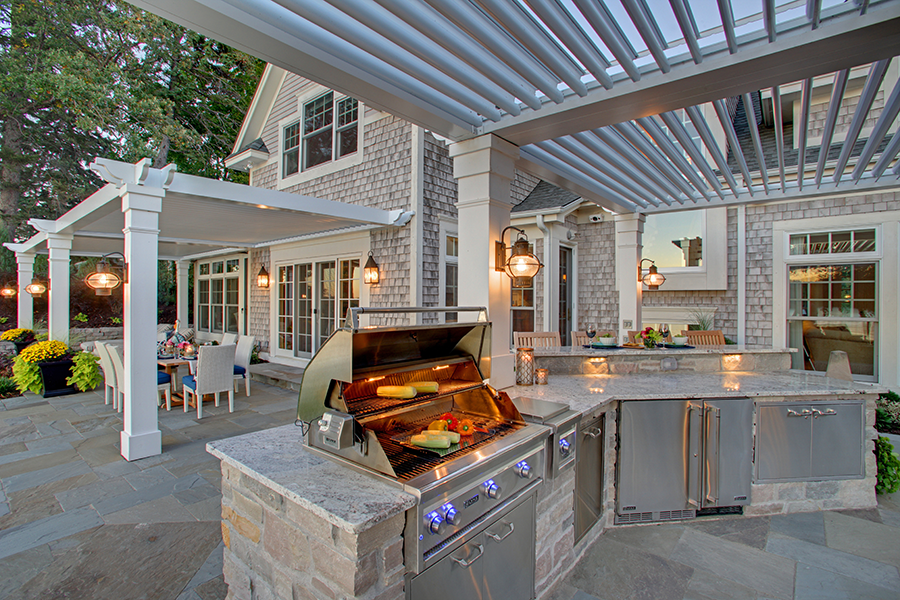 A custom Pergola is a great investment for any home owner looking to improve or create a relaxing outdoor living space. At Home Living Outfoors ​creating and designing a unique outdoor space is what we do and is what we specialize in. We create completely custom innovative pergola designs to fit your budget and outdoor needs whether its a free standing structure or an attachment to your existing home. We construct pergolas using the best materials available and with a keen eye on the detail of the craftsmanship.
Pergolas can create an outdoor room that is open and airy, yet provides a defined area that affords some privacy – on your porch, patio, in the backyard garden area, or by the pool.
To further ensure this pergola privacy when relaxing or entertaining, Home Living Outdoors will help you design and decorate your pergola space with lattice panels, large planters, strategically located deep seating, and structures such as outdoor fireplaces, bars and kitchens. Outdoor pergolas do much more than bring all of your outdoor elements together; they bring families and friends together.
Call Us Today For A Free Estimate 571-357-3473 Serving VA, DC, MD